SELECTED INFORMATIVE LINKS
AUSGEWÄHLTE INFORMATIVE LINKS
LIENS SÉLECTIONNÉS
LIGAÇÕES INFORMATIVOS
VÍNCULOS INFORMATIVOS
BELANGRIJKE LINKS | Πιο σημαντικοί δικτυακοί τόποι

© Peter F. Schmid pfs 1999-2004
Links to some websites with extensive and interesting informations about person-centred or experiential issues of broader interest. On the sites you will find further links...
Click the logo or the name. — Eyjoy surfing!

Links zu einigen Internet-Sites, die personzentrierte oder experienzielle Themen von allgemeinem Interesse ausführlicher behandeln. Dort gibt es dann jeweils Verzweigungen und weitere Links ...
Klicken Sie auf das entsprechende Logo oder den Namen.
Viel Spaß beim Surfen!

The Person-Centered Website

Peter F. Schmid Online

Österreich personzentriert


Allan Turner

C. H. Patterson


CSP, La Jolla

ADPCA

PCI Georgia

N. Rogers & PCETI

PCS


Camelot

BAPCA

Person-sentrert Konsultasjon

Dansk Carl Rogers Forum

Háskóli Íslands


IPS & Akademie für Beratung u. Psychotherapie

PCA Austria


Abordagem Centrada na Pessoa

NOVA

Núcleo de Estudos da Pessoa

CPP

J. L. Belas

Delphos

Casabierta


Pre-Therapy International Network

Focusing Institute

Focusing Resources

Focusing Netzwerk

DFG

PET Website

EFT


World Association (WAPCEPC)

European Network (NEAPCEPC)

1


The Person-Centred Website
Die Personzentierte Site im Internet
Le site centré sur la personne dans le web
Site da Abordagem Centrada na Pessoa
www.pca-online.net
altern. pca-online.net, www.personcentered.org/pfs
| | | |
| --- | --- | --- |
| 2 | | Website Peter F. Schmid |
www.pfs-online.at
altern. pfs-online.at, www.personcentered.org/pfs
| | | |
| --- | --- | --- |
| 3 | | Österreich personzentriert |
www.personzentriert.at
altern. personzentriert.at
Three interconnected sites: comprehensive – multilingual – regularly updated (usually twice a week)
The sites, initiated and maintained by Peter F. Schmid, launched in 1998, aim at providing all relevant information for the person-centred community. They also contain extensive information about experiential therapy and focusing.
• Topical info: what's new in the pc and exp. world, list of and links to international events (conferences, workshops, encounters), new books, papers and audiovisual materials etc.
• Resources and links: to websites, biblios (Rogers: complete bibliography; The PC Bibliography with more than 7000 titles; journals etc.), download of papers, online bookshops etc., worldwide list of pc and exp. organisations and institutions, training programs etc.
• Homepages of WAPCEPC (World Association), NEAPCEPC (European Network), PCA (Person Centered Association in Austria), PERSON (Austrian pc journal), The Austria Program (TAP), Peter F. Schmid (bio and biblio, download of papers, workshops, theatre, person-centred basics etc.)
• Psychotherapy, theology, art


Allan Turner
www.allanturner.co.uk
Allan Turner's Person Centred Counselling Home Page
This traditional site started in 1996 and presents many person-centred and counselling links, adverts, events, books, directory of counsellors (UK and world), associations, training, news, ads, services, etc. Allan Turner includes the sites of BAPCA and APDCA. The site is well worth a visit.


C. H. Patterson
sage1.home.mindspring.com
Cecil Holden Patterson's homepage features articles (on psychotherapy and civilization) and literature.



Center for the Studies of the Person (CSP)
www.centerfortheperson.org
Carl Rogers was co-founder and resident fellow of this institution in La Jolla, California. The homepage informs about several programs (including the

, The Conflict Transformation Project, Distance Learning and The Carl Rogers Institute of Psychotherapy, Training and Supervision) projects and activities, videotapes and print publications, links etc.


Association for the Development of the Person-Centered Approach (ADPCA)
www.adpca.org
The ADPCA ist an international network of individuals who support the development and application of the PCA, e.g. with annual conferences. The homepage, run by Allan Turner, informs about publications and events, post person-centered articles, hold online copies of the newsletter "Renaissance" and links to Allan Turner's link page (see above).


Person-Centered International (PCI)
www.personcentered.com • 2nd link
This informative website is posted by Jerold D. Bozarth and Sam R. Evans, Watkinsville, Georgia. A multi-faceted network organization; members are dedicated to research, education, clinical application, and societal influence of pc principles. An extensive list of PCA and other links, a lot of articles, poems, services (Warm Springs Workshop [founded by founding members (Jerold Bozarth, Barbara Brodley, Nat Raskin, David Spahn, Fred Zimring).], counseling, supervision, mediation), students resources etc. provide various informations.


Natalie Rogers
www.nrogers.com
Natalie Rogers's homepage holds information about herself, her work (publications, art, workshopss) and her father, Carl Rogers (bio, events, writings, links, archive, resources, photos) • The homepage of the PC Expressive Therapy Institute (PCETI), founded by Natalie Rogers, informes about the institute's activities, the nature of PCET and provides links and resources (books, audio tapes, video cassettes).



Camelot - USA
www.camelot-usa.com
"Leadership & management trainings consultants" (founded by Ernie Meadows). The Person-Centered Approach to associations and to successful and productive work relationships. The homepage informs about leadership in a person-centered understanding, about Carl Rogers etc.
L'A.C.P., adaptée à la spécificité des entreprises et organisations: "Management relationnel". Fondé par Ernie Meadows.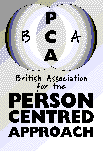 British Association for the Person-Centred Approach
www.bapca.org.uk
Homepage of the British PCA association. The visitor finds a directory of counsellors and supervisors in England and Scotland, introductory articles about the PCA, videos, books, information about training possibilities, links and - fun stuff.


Személyközpontú Szemlélet és Pszichoterápia
www.tar.hu/cctpca
Személyközpontú klub, Budapest



www.selvutvikling.org (site also in English

)
Institut for Person-centred Consulation, Oslo (Leif Braaten, Knut Isachsen): Forretningsområder | Business propositions.



www.carlrogers.dk (in Danish, by Allan Larsen)
Dansk Carl Rogers Forum er en gruppe - primært psykologer - der interesserer sig for Carl Rogers' psykologi.


Háskóli Íslands
www.hi.is/~joner/eaps/wh_crrog.htm
Carl Rogers - Nýsköpunarkennsla o.fl. (Jón Erlendsson)



•


Institut für Personzentrierte Studien (IPS) der APG, Wien
Institute for Person-Centered Studies (IPS), Vienna, Austria
www.psychotherapie.org/apg-ips
Das österreichische Institut, entwickelt in Zusammenarbeit mit Carl Rogers und seinen Kollegen vom Center for Studies of the Person, geht auf das Jahr 1969 zurück, als Peter F. Schmid die personzentrierte Aus- und Fortbildung in Österreich begründete. (Mehr Information dazu finden sie hier.) Die Akademie ist die Bildungseinrichtung des Instituts. Die Homepage wird von Josef Pennauer betreut und bietet Informationen zum Personzentrierten Ansatz und seinen Implementationen in den verschiedensten Bereichen, nationale und internationale Workshops und Kongresse, Links, Artikel u. a.
The Institute is an Austrian person-centered organisation, developed in co-operation with Carl Rogers and colleagues from the Center for Studies of the Person, USA, since 1969. Peter F. Schmid, founder of pc training in Austria, is one of its founding members. The Academy is the Institute's training organization. The site (webmaster: Josef Pennauer) provides introductory information to the PCA, national and international workshops and conferences, links, articles etc.. A short information about the IPS, its aims and its history can be found here. The site is currently only in the German language.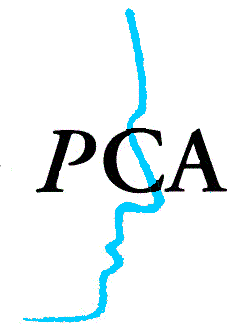 Person-Centered Association in Austria (PCA)
www.pfs.kabelnet.at
Internationale Gesellschaft zur Förderung des Personzentrierten Ansatzes in Wissenschaft, Therapie, Wirtschaft, Politik und Kultur
International Association for the Promotion of the Person-Centered Approach in Science, Therapy, Economy, Politics and Culture
Homepage bilingual | zweisprachig.


Among the main targets of this scientific organisation currently are international colloquia, dialogue with other orientations, political issues and the ongoing development of the person-centred paradigm. The site, run by the association's founding member Peter F. Schmid, holds information about national and international activities, particularly in the field of the development of the paradigm and in politics and is connected with The Person-Centered Website (see above).


Die österreichische Vereinigung ist besonders auf dem Gebiet der internationale Zusammenarbeit, der Weiterentwicklung des personzentrierten Paradigmas und der politischen Implikationen des Ansatzes engagiert. Die Homepage, gestaltet vom Gründungsmitglied Peter F. Schmid, ist mit Der Personzentrierten Site im Internet (s. o.) vernetzt und informiert über die wissenschaftliche Arbeit im Bereich des Ansatzes sowie die politischen Aktivitäten.



Abordagem Centrada na Pessoa
www.rogeriana.com
Divulgar a Abordagem Centrada na Pessoa, também chamada de Rogeriana, procurando tornar mais conhecidos os ensinamentos de Carl Rogers. Este site pertence a todos os rogerianos que, desde já, estão convidados a enviar os seus trabalhos para publicação. (Coordenação: Fernanda de Mendonça Capelo; Colaboração Especial: Afonso H Lisboa da Fonseca)


Abordagem Centrada na Pessoa
www.terravista.pt/FerNoronha/1454/
Este site serve como conexão e como meio de integração e troca entre as pessoas que praticam ou estão interessadas na Abordagem Centrada na Pessoa (ACP) no Brasil e na América Latina. (Autoria e edição: Afonso H. Lisboa da Fonseca, Brasil)
A site dedicated to the Person-Centered Approach in South America.


Núcleo de Orientação Vocacional da Barra (NOVA)
www.marlin.com.br/~nova/
NOVA baseia-se em um processo de facilitação da escolha através da potencialização do autoconhecimento, fundamentada nos princípios humanistas existenciais da ACP e da Terapia Expressiva de Natalie Rogers. (1o Site Brasileiro da ACP) (Maria do Céu Battaglia e Guadalupe Trigo de Souza)


Núcleo de Estudos da Pessoa
www.terravista.pt/AguaAlto/2884 (site also in English

)
Este site visa manter um intercâmbio teórico-metodológico no campo da Psicologia Humanista - Abordagem Centrada na Pessoa e Gestalt-Terapia.


Centro de Psicologia da Pessoa (CPP)
www.cpp-online.com.br (site also in English

)
Site do CPP, Rio de Janeiro, criado para a prática, aperfeiçoamento, pesquisa e divulgação da ACP (O que é a ACP?, artigos, links).


J. L. Belas
www.jlbelas.psc.br
Textos, notícias, links, revistas, encontros, workshops, cursos, agenda, novidades, banco de textos ACP.


Delphos Instituto de Psicologia
www.institutodelphos.com.br
O Delphos é uma instituição dedicada à promoção da psicologia humanista que desenvolve atividades nas áreas de clínica, ensino e pesquisa. O referencial teórico que norteia as atividades do Instituto Delphos é a Abordagem Centrada na Pessoa (ACP). Fundado em 1993, na cidade de Porto Alegre, o Instituto Delphos é atualmente um centro de referência da Abordagem Centrada na Pessoa e da Psicologia Humanista no Rio Grande do Sul e no Brasil. Formado por uma equipe de psicólogos especialistas na psicoterapia centrada na pessoa, professores e pesquisadores, o Delphos oferece à comunidade os seguintes serviços:
SETOR CLÍNICO: Psicoterapia (adultos, adolescentes e crianças) e grupos de encontro;
SETOR DE FORMAÇÃO: Curso de formação em psicoterapia centrada na pessoa; grupos de estudo; estágios curriculares de psicologia e supervisão clínica.
SETOR CULTURAL E CIENTÍFICO: Grupo de pesquisas em psicoterapia; biblioteca especializada; cursos; palestras abertas à comunidade e Jornadas Delphos


Casabierta: De persona a persona
www.casabierta.com
Un sitio para el Acercamiento Centrado en la Persona (A.C.P.) en la Argentina (Buenos Aires) (Claudio Adrián Rud)


Pre-Therapy International Network
www.pretherapy.com
Il "Pre-Therapy International Network" è un gruppo di Psicologi e Psichiatri riuniti per promuovere la conoscenza e la ricerca sulla Pre-Terapia, un modello di trattamento del paziente schizofrenico creato da Garry Prouty.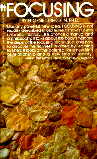 The Focusing Institute
www.focusing.org
Extensive Site in the following languages: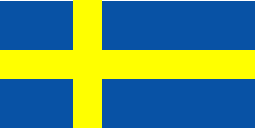 The Focusing Institute, Chicago (Mary Hendricks, Gene Gendlin and many others), maintains an international, multilingual site with a network of 800 plus certified trainers and members. It informs about the world of focusing: psychotherapy, research, spirituality, medicine, philosophy. A comprehensive directory of certified focusing trainers all over the world is listed. You are led to a bookstore, to workshops, the journal "The Folio" and to links. The site helps to find a focusing partner, features a children's corner and presents a listserv. A comprehensive bibliography of Gendlin's works and Germain Lietaer's bibliography 1994-1997 can also be found.


Focusing Resources
www.focusingresources.com
Ann Weiser Cornell's Focusing Resources supports the learning and practice of Focusing worldwide, publishes books and audiotapes, presents workshops, publishes the newsletter "The Focusing Connection", maintains contact with other Focusing networks and teachers and, in cooperation with The Focusing Institute (see above), offers certification training for Focusing Trainer. The homepage has downloadable articles, country contact listings, links etc.


Focusing Netzwerk
www.focusing-netzwerk.de
Neben internen Informationen und solchen über Workshops finden Sie einen Text zu Focusing, Links und Hinweise zu Focusing-Diskussionslisten.


Deutsche Focusing-Gesellschaft – DFG
http://www.focusing-zentrum-karlsruhe.gmbh.de/html/dfg2_main.htm
Die Site bietet unter anderem ein Verzeichnis anerkannter Focusing TrainerInnen und Focusing TherapeutInnen.



www.process-experiential.org
Process Experiential (PE) therapy is an empirically supported, emotion-focused approach that systematically but flexibly helps clients become aware of and make productive use of their emotions. Based on a 25-year program of research, it provides a distinctive perspective on emotion as a source of meaning, direction and growth, and is geared to helping clients develop their emotional intelligence. (Robert Elliott)



Emotion Focused Therapy (EFT)
http://www.emotionfocusedtherapy.org/
Emotion Focused Therapy (Leslie S. Greenberg)

| | |
| --- | --- |
| | World Association for Person-Centered and Experiential Psychotherapy and Counseling - WAPCEPC |
www.pce-world.org
Multilingual site with worldwide informations











| | |
| --- | --- |
| | Network of the European Associations for Person-Centred and Experiential Psychotherapy and Counselling - NEAPCEPC |
www.pce-europe.org
Multilingual site with Europe wide informations












© Peter F. Schmid pfs 1998-2003

Overview links
PC institutions worldwide

International events


Seitenanfang|Top of page

Hauptseite P.F.Schmid

Mainpage

Page d'arrivée

Página central