2nd WORLD CONGRESS FOR PSYCHOTHERAPY
Vienna | Vienne | Wien
2e CONGRÈS MONDIAL DE PSYCHOTHÈRAPIE
July | Juillet | Juli 4-8, 1999
2. WELTKONGRESS FÜR PSYCHOTHERAPIE
Myth - Dream - Reality | Mythos - Traum - Wirklichkeit | Mythe - Rêve - Réalité



Plenary lecture | Hauptvortrag
Wednesday, July 7, 1999

Peter F. Schmid

»A way of being with« (C. Rogers)
Prospects on further developments of a radical paradigm

»A way of being with — Miteinandersein« (C. Rogers)
Perspektiven zur Weiterentwicklung eines radikalen Paradigmas


While goal- and skill-oriented approaches in psychotherapy are en vogue mainly because of socio-political claims for efficiency, open and holistic concepts and a relationship-orientated understanding become more important in various schools. In a radical paradigm change, not yet fully sounded out, the person-centered approach focussed on the human being as person and on the art of encounter half a century ago. Thus, this approach commits itself to an image of man rooted in the European Jewish-Christian tradition the claim of which still has to be met in theory and practice in spite of tendencies towards eclectically watering down or underrating it.

In the person-centered approach both traditional lines of understanding of the term »person« (the individualistic view of being a person which emphazises autonomy, freedom and dignity, and the relational view of becoming a person which stresses the inclination to relationship, encounter and dialogue) are connected in a unique way - in a tension which is to be endured (»Become who you are«). Thus, personhood, ethically founded, is conceptualized as response in a communication into which men and women are born, from where his or her respons-ability evolves. In the sense of encounter philosophy, in particular the radical understanding of Emmanuel Lévinas, the client is focussed as actually being an Other, which makes of the therapist not only an alter ego but a partner in the encounter. Therapy becomes a mutual experience of encounter proceeding from the enclosed »I-Thou« to the open »We«. In this perspective the importance of the group and of group therapy at the interface between person and society becomes obvious.

Actual tendencies and necessary further developments, the ongoing challenge of the person-centered approach in anthropology, theory and practice of psychotherapy and its relation to other approaches are discussed.

Audiotape available

Read the full text of the lecture
---
PRESSETEXT
Die Person steht im Zentrum
Zum Vortrag von Peter F. Schmid
"A way of being with" (C. Rogers) — Zur Weiterentwicklung eines radikalen Paradigmas
Damit, den Fokus von Psychotherapie darauf zu legen, dass die Klientin bzw. der Klient selbst es ist, der "weiß", wo es therapeutisch langzugehen hat, hat Carl Rogers einen radikalen Wechsel in der Psychotherapie eingeleitet.
Der Personzentrierte Ansatz setzt nicht auf das Expertentum der Therapeutinnen und Therapeuten, sondern auf die unermesslichen Ressourcen der Person, die unter geeigneten Bedingungen der beste Experte für sich selbst ist.
Das Entscheidende in der Therpie sind daher der Respekt vor dem Anderen und die Gestaltung der Beziehung — angesichts der realen Verhältnisse im Gesundheitssystem mehr denn je eine revolutionäre Position.

Subsymposium Klientenzentrierte Psychotherapie Peter Frenzel, Christian Fehringer, Walter Kabelka, Ingeborg Rosenmayr, Peter F. Schmid, Marietta Winkler
(die PsychotherapieausbilderInnen des Akademie für Psychotherapie des Instituts für Personzentrierte Studien) »Das Persönlichste ist das Allgemeinste« (C. Rogers)
Psychotherapie – auf dem Weg zu einem Paradigma jenseits von Fundamentalismus und Eklektizismus Montag, 5. Juli 1999 Die theoretischen Erörterungen sollen die spezifische Auffassung beleuchten, wie zentrale theoretische und praktische Positionen des Personzentrierten Ansatzes als ein herausforderndes Vermächtnis verstanden und in vielfältiger Weise in Ausbildung, Theorieentwicklung und Praxis umgesetzt werden. Es wird gezeigt, in welch radikaler Weise eine konsequente Orientierung an der Person geeignet ist, scheinbar selbstverständliche Traditionalismen im psychoszialen "Mainstream" zu revolutionieren. In jeder Psychotherapieschule scheint es Nebenwirkungen eines technizistisch-eklektizistischen oder fundamentalistischen Vorgehens zu geben. Mehr denn je ist in einer Zeit, die eine mittlerweile unüberschaubare Vielfalt an psychotherapeutischen Methoden hervorbrachte, der Primat der Begegnung von Person zu Person vor Methodik und Technik geeignet, die negative Effekte unreflektierter Effizienzorientierung zu verhindern. Es wird gezeigt, dass nur eine an der Person orientierte Psychotherapie beanspruchen kann, der unendlichen Vielfalt menschlichen Erlebens (und Leidens) in zeitgemäßer Weise gerecht zu werden. Die Veranstaltung wird das Substrat personzentrierter Therapiekunst darstellen und Gelegenheit bieten, neueste internationale Entwicklungen kennenzulernen.
---
Barbara Temaner Brodley, Edwin Kahn, Lore Korbei, Peter F. Schmid Non-directivity in the PCA - Myth or reality? Thursday, July 8, 1999


Info 2nd World Congress for Psychotherapy

3rd WORLD CONGRESS FOR PSYCHOTHERAPY
Vienna | Vienne | Wien
3e CONGRÈS MONDIAL DE PSYCHOTHÈRAPIE
July | Juillet | Juli 14-18, 2002
3. WELTKONGRESS FÜR PSYCHOTHERAPIE
"Anima mundi - The challenges of globalisation"
Vienna, Austria, 14-18 July 2002
click here for more information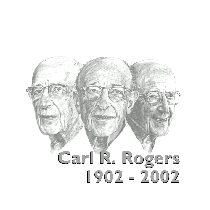 SUBSYMPOSIUM
Carl Rogers 1902 – 2002
Reflections – Encounters – Perspectives
click here for more informatio, (English) | nähere Informationen (deutsch)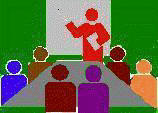 Zur Veranstaltungsübersicht

Zur Person


Forthcoming international events


Topic Informations


Seitenanfang | top of page | retour au haut de page


Hauptseite

English mainpage

Page d'arrivée en français